[Original Software] Zimbra Email Judger – Tool for check if the email is hosted by Zimbra
This software is used to check if the emails are hosted by Zimbra.
It's easy to use, just load emails and start to check
the results will go to Zimbra.txt or NotZimbra.txt (in same folder with the software itself)
*the format of email list you need to load is every email in straight line, not comma separated.
Preview: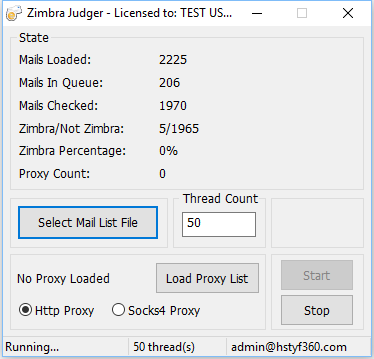 [Original Software] URL Link & Domain Collector [Original Software] EMail Sorter – Tool for sorting emails from office365, godaddy, gmail, yahoo etc.