[Original Software] Mail List Fetcher via IMAP and POP3
Feature:
User loads some email,pass combos,
The fetcher can auto connect to the the email's IMAP or POP3 server
Then it fetches all emails from every folder (inbox, draft, sent, even junk, trash and user-built folder) of the email.
Then the fetcher parse every email's header and get the email address of the sender or receiver (and cc address if it exists) and saves them into a file.
The fetcher supports any email which supports IMAP or POP3 protocol, including office365, gmail, yahoo, hotmail, aol and most emails on the market.
the format of the email,pass list is every email,pass in a straight line, user and pass separated by comma (,) or colon (:)
like:
aaa@domain.com,123456
bbb@domain.com,000000
ccc@domain.com,123456
Update:
v1.2
add folder filter, now you can config which folder(s) you want to fetch, which folder(s) you don't want to fetch.
support downloading attachment files from email when it's fetching
support saving correct user&pass, so that user can get the correct account and remove the bad account
support saving results into different files for different email account
support variable #domain# for server config file
fix a bug which may cause aol email stuck when fetching
v1.1
support add server config depending on mx record
like if you load emails with different domains all hosted on office365, u don't need to add every domain one by one
v1.0
first version
Preview: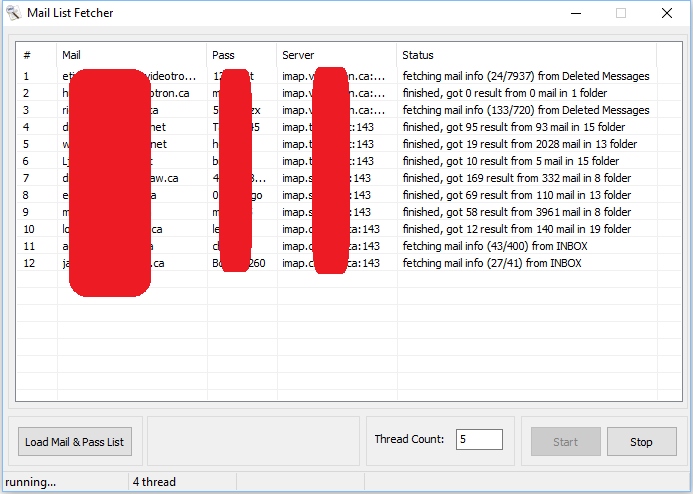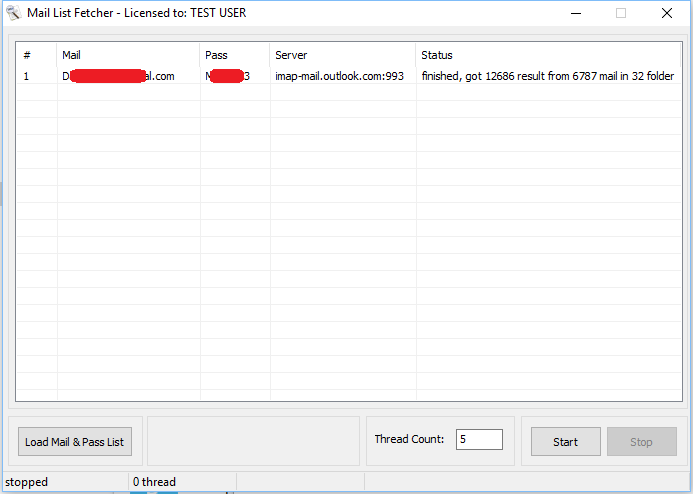 [Original Software] EMail Sorter – Tool for sorting emails from office365, godaddy, gmail, yahoo etc. [Original Software] Roundcube CPanel Email Judger