[Original Software] EMail Scraper From Search Engine
The software is used collect email from search engine.
Feature Detail:
1.Load keywords (it supports unlimited keyword count), the software will automatically search these keyword on search engine, and collect email from search result page.
2.it supports collecting emails only from search result page OR crawl into search results target website
3.it support Google, Bing, Yahoo now, if someone need other search engine supports, i can add more later.
4.it can save & restore progress, so that you can continue to collect next time.
5.You can set how many pages for per keyword, and how many threads the software will work on.
Software Preview: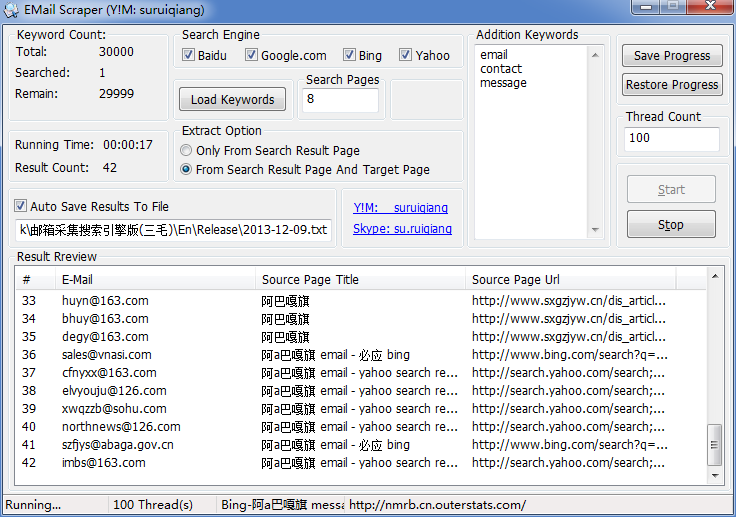 Video Demo:

[Update News] Video demo of ftp cracker is available Frequently asked questions (FAQ) about the smtp cracker