[Original Software] Roundcube CPanel Email Judger v1.0.4
Feature:
User loads an email list, then this software can check if the emails are hosted on roundcube cpanel.
It's easy to use, just load emails and start to check
the results will go to Roundcube_CPanel.txt or Not_Roundcube_CPanel.txt (in same folder with the software itself)
*the format of email list you need to load is every email in a new line, not comma separated.
update logs:
v1.0.4
support save results to different files according to the roundcube login page style
optimize for high scaled screen
v1.0.3
add detect login page url
v1.0.2
optimized
v1.0.1
first version
Preview: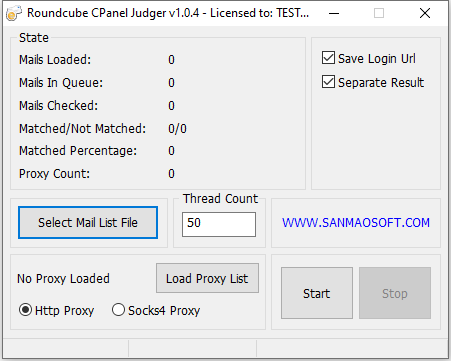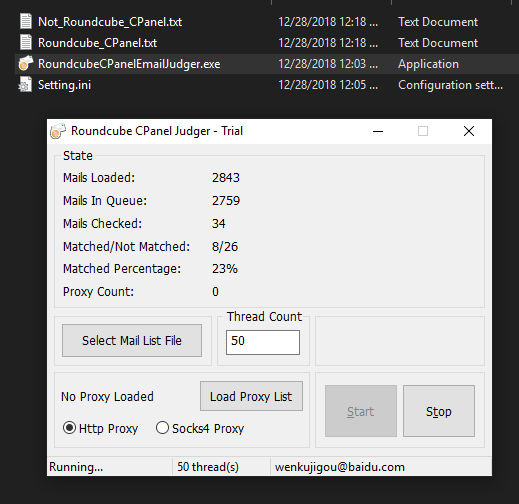 [Update News] Email Scraper Update To v2.7 [Original Software] EMail Sorter v1.8 – Tool for sorting emails from office365, godaddy, gmail, yahoo etc.