[Original Software] EMail Login Page Url/Link Finder
Feature:
User loads emails, this finder can try to find the email's login page url
Notice:
This finder works with machine learning. the more emails it checked, the smarter it will be.
but it can't make sure to get login url for 100% emails, so you better download trial and test it to check if it's good for you.
Welcome to feedback if you have any question or your want specific email host to be supported.
After it checked more and more emails, I will keep optimizing it and make its success rate higher.
Preview: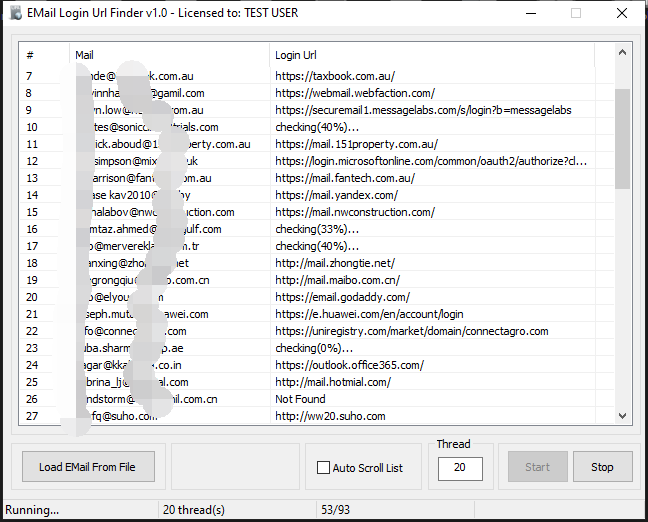 [Original Software] Zimbra Email Judger v1.1 – Tool for check if the email is hosted by Zimbra [Original Software] Honeypot & Spamtrap Email Remover